Suggestions that boost your sales!
This module will allow you to increase your sales through an effective tool so that your seller knows the products that need to be offered to their client at the time of the visit.
Create specific products according to your type of business, price list and more.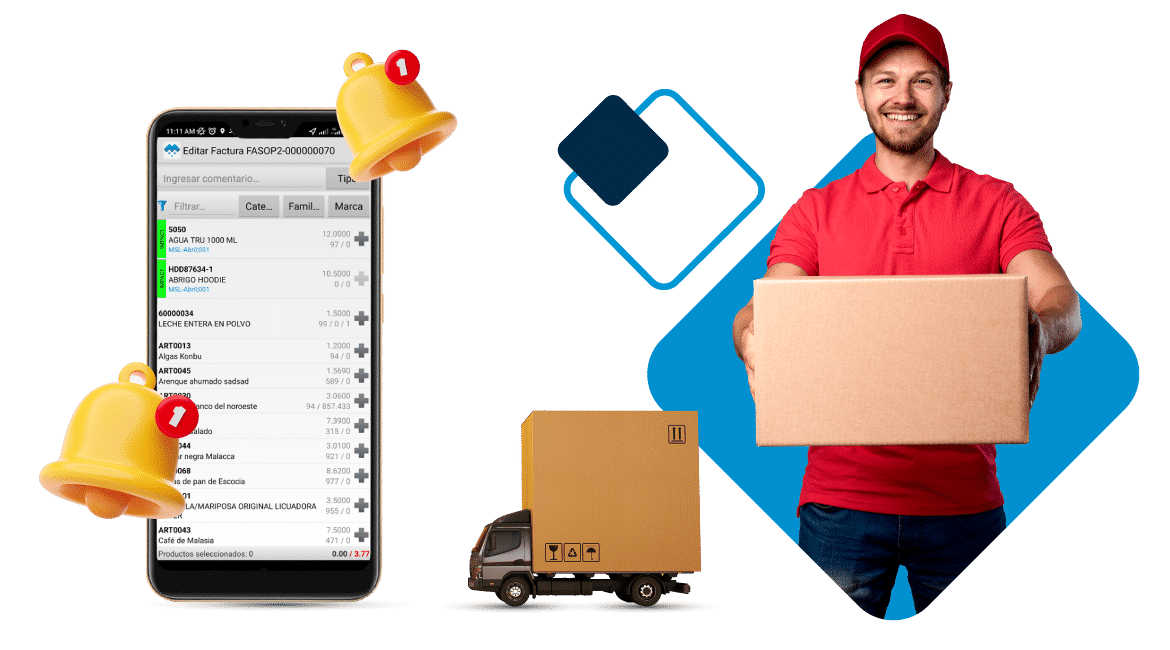 At the time of the visit to each customer, this module will inform the salesperson which Dynamic Impacts products belong to him and should be promoted for purchase.
In our Mobilvendor mobile app the salesperson will visualize the list of active products, inventory, the system will identify with bright colors the products that belong to the customer's Dynamic Impacts.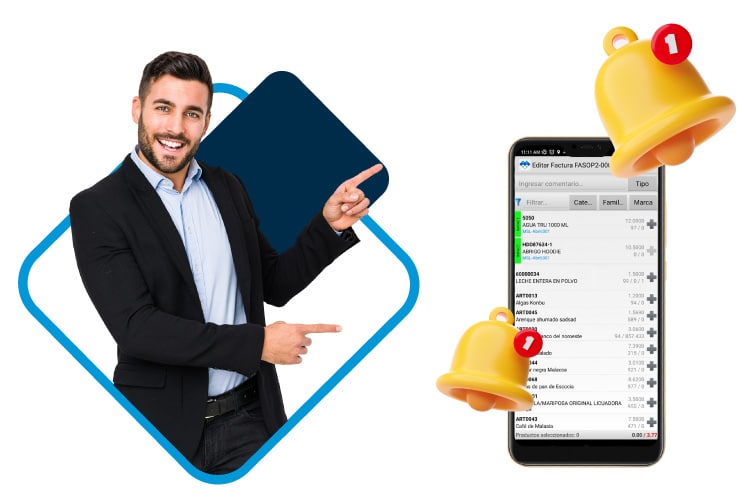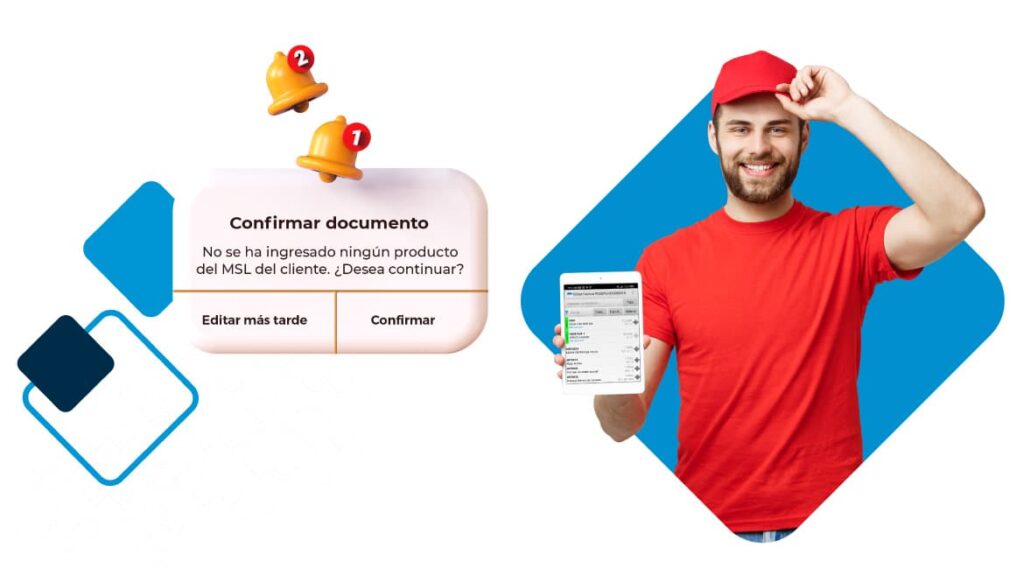 Make decisions more easily
At the end of the purchase if no product from the Dynamic Impacts has been sold, the application will display an Alert message that says With our new Dynamic Impacts module we generate one more tool for your salesperson to know the products that are necessary to offer to your customer at the moment of the sale.
If the system says "No product from the customer's Dynamic Impacts has been entered, do you want to continue?", the system will let you continue to close the visit if requested by the salesperson.
Define the products to be sold
The Dynamic Impacts module has the main objective of indicating the products to be sold by each customer according to their classification. This configuration is variable and depends on the market analysis previously performed.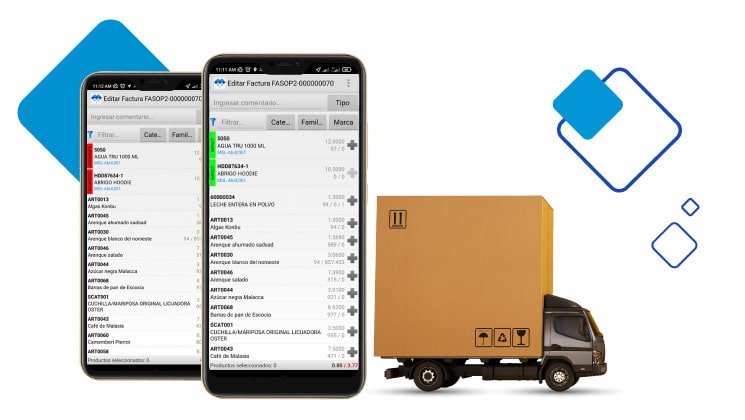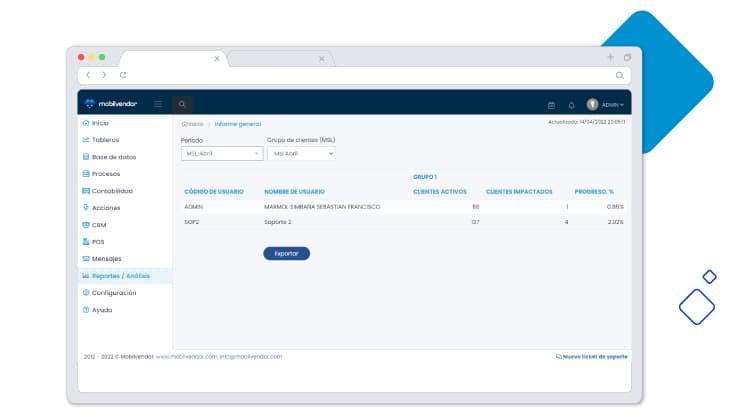 Summary of clients and the percentage of progress of impacts
The Dynamic Impacts module has consolidated reporting for the current month. Salespeople or commercial advisors will be able to enter this section and review their distributor's information in real time.
The system displays the distributors assigned to the commercial advisor, once the advisor selects a distributor, the system displays a summary of their customers and the percentage of progress of impacts.
Transform your business with artificial intelligence
DATA MINING
MACHINE LEARNING
AVOID LOSSES

Analyze data through reports to prevent lost sales due to out-of-stock or expired products.

MORE CONTROL

Control product stock at each POS and visualize the current status and condition of the product on the hanger.
With Mobilvendor you can do a lot of things, but you don't have to master everything to get started.
Get in touch and request a free demo of our platform.