Facilitates commercial management
With the commercial module of our platform you will be able to visualize, register and store information related to products, inventories, invoices, dispatch orders and much more.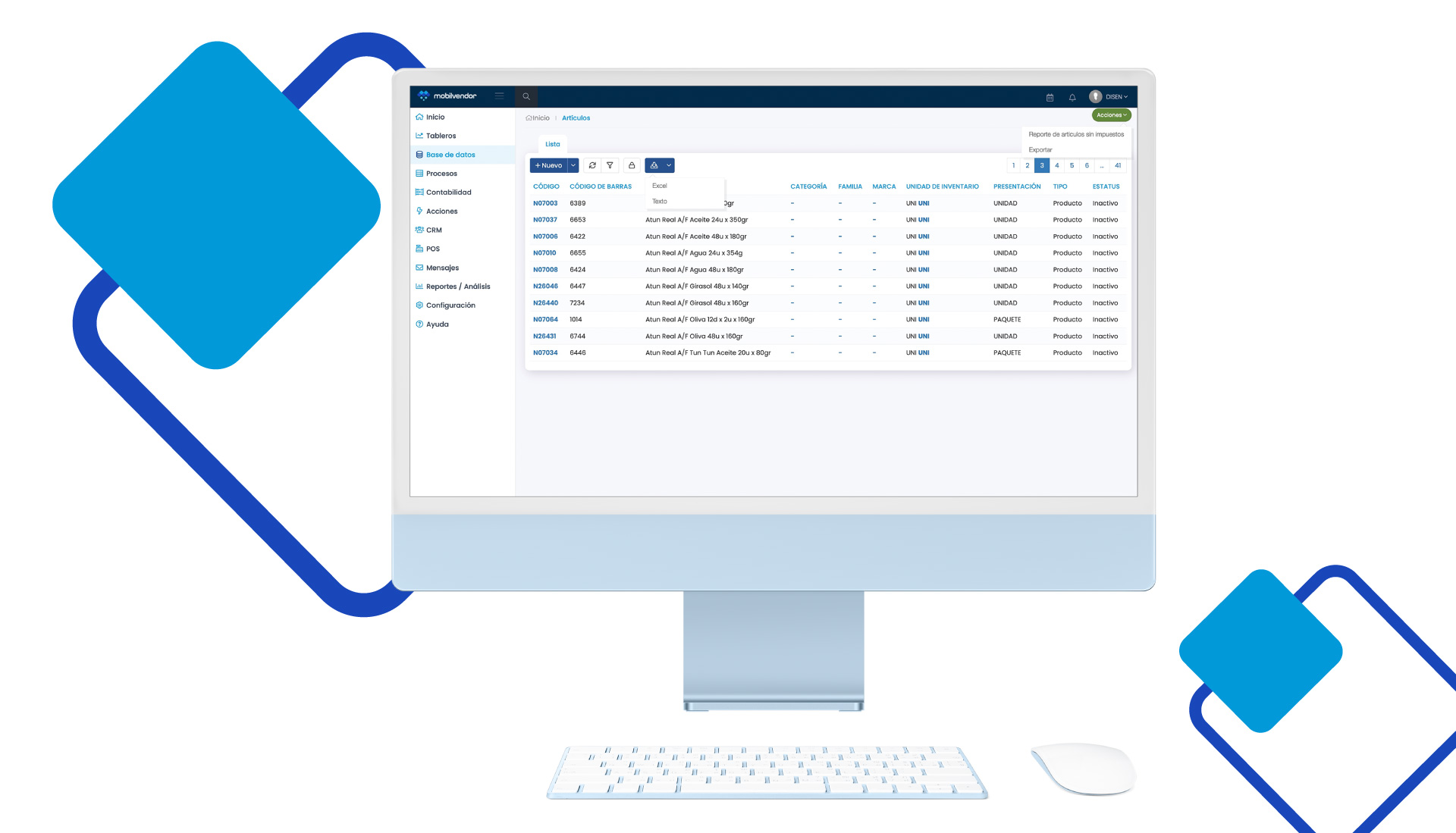 Plan all daily activities
Visualize the list of activities to be performed with each customer with their respective detailed information and contact numbers. Take more control with the essential options box for: comment visit, new invoice, new return, purchase history, balance and more.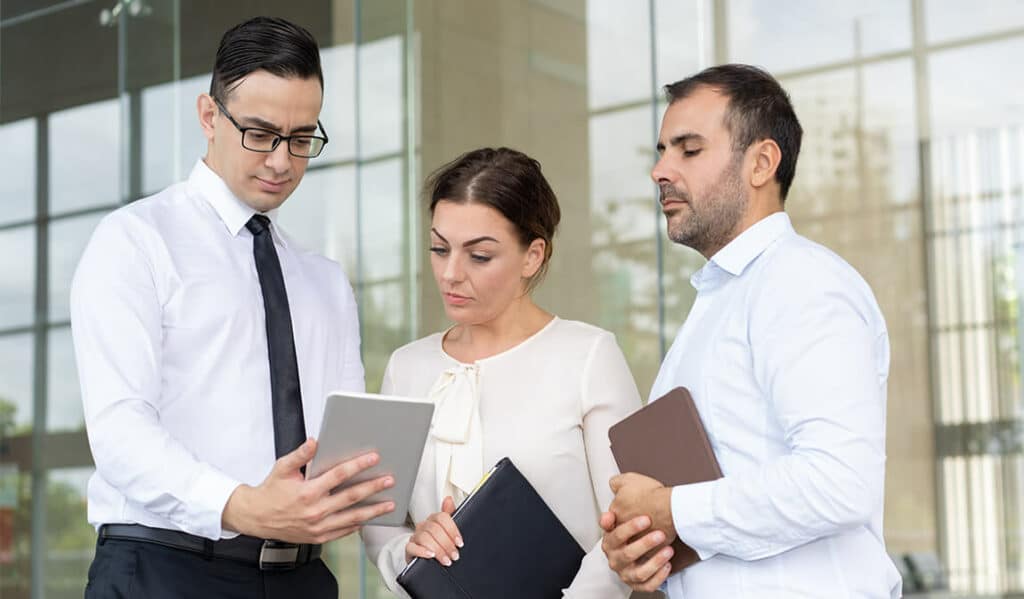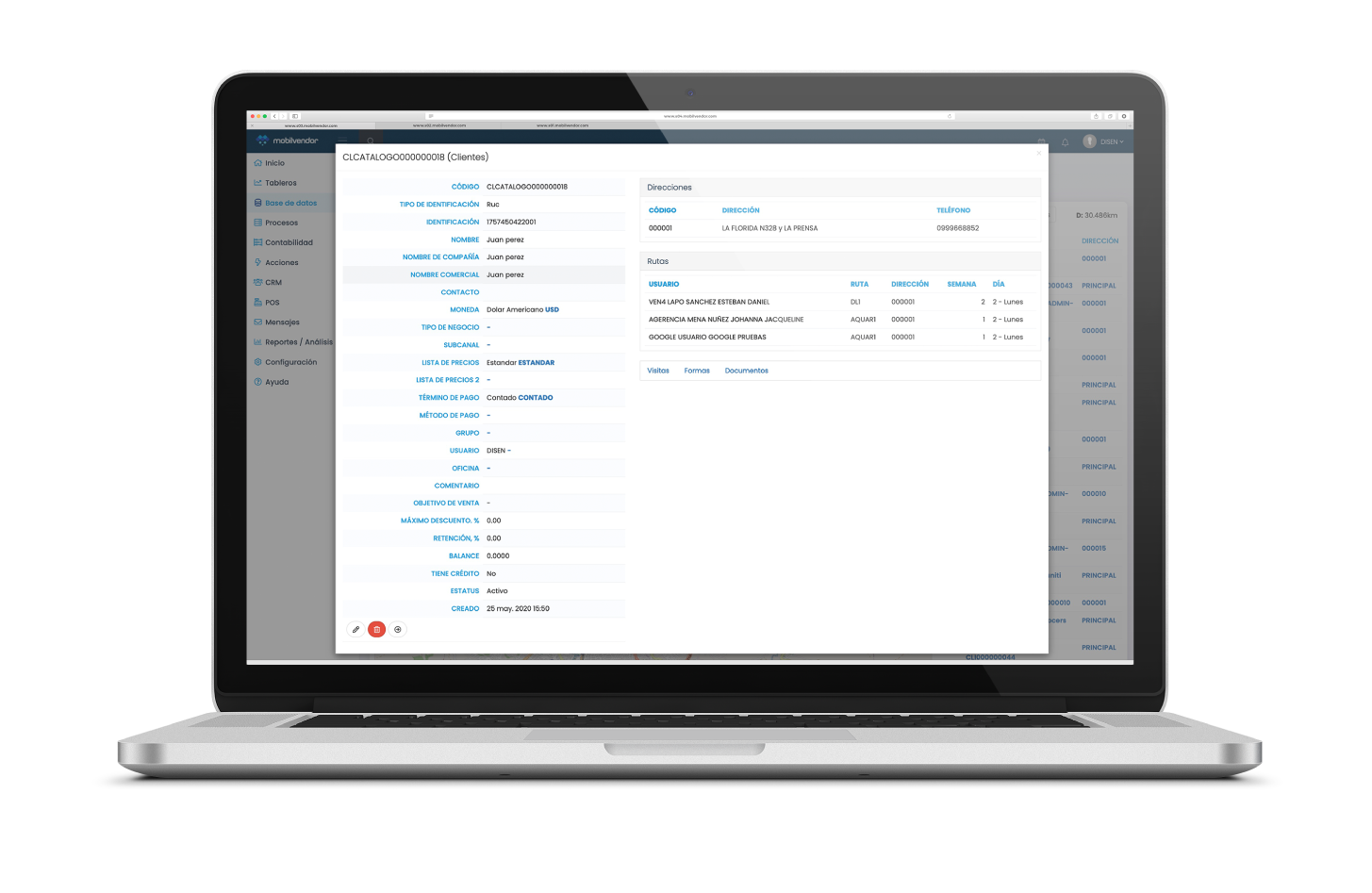 MORE FIELD VISITS IN LESS TIME
Create and organize routes in the most efficient way according to the deliveries made. Parameterize your customers according to the type of business by assigning multiple addresses and sales routes on digital maps.
IMPROVE QUALITY PROCESSES
Create a workflow that your salespeople can follow on each visit. This will support and guide them to improve quality processes.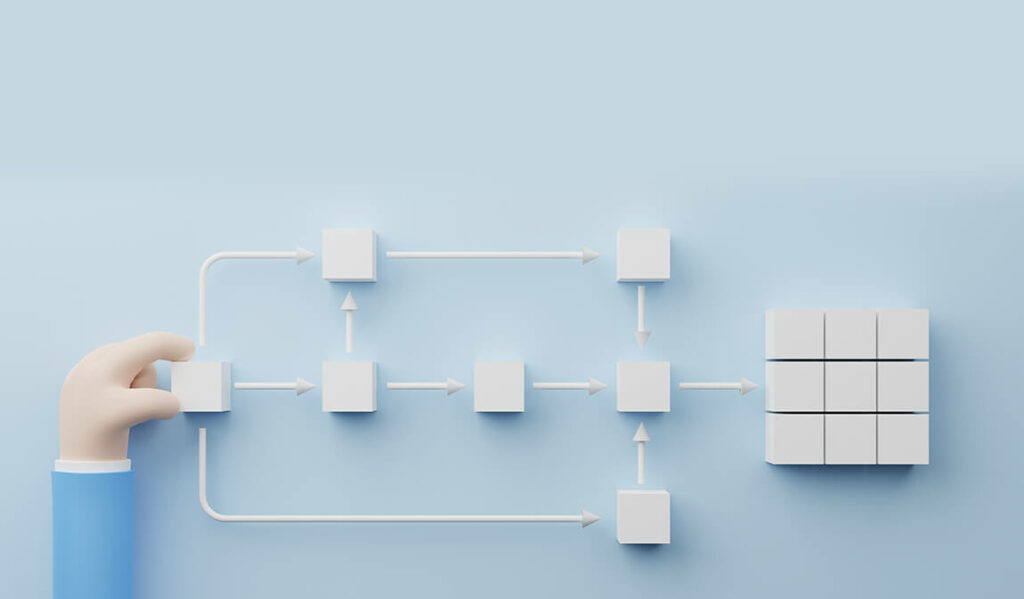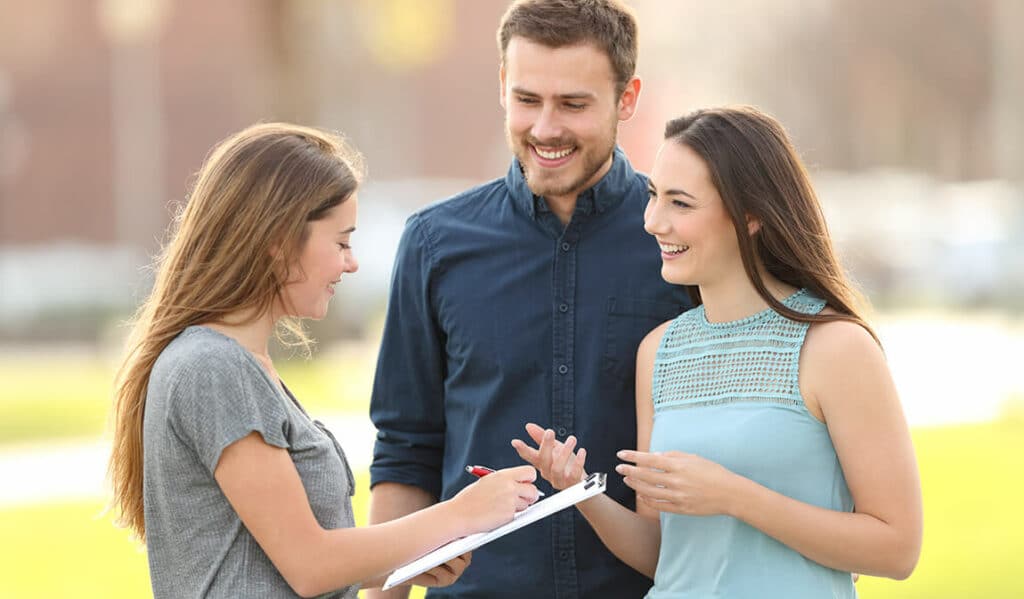 KNOWLEDGE AND CLASSIFICATION
Get to know your customer better
Get all the important customer information in real time, at any time of the day and from anywhere. Add information from your visit with on-site comments about each customer on your route.
ACTIVITIES ALWAYS UP TO DATE
The salesperson can receive alerts when there is a customer close to his designated route or when the supervisor has sent him a message. The supervisor can receive alerts about the tasks completed by the salesperson.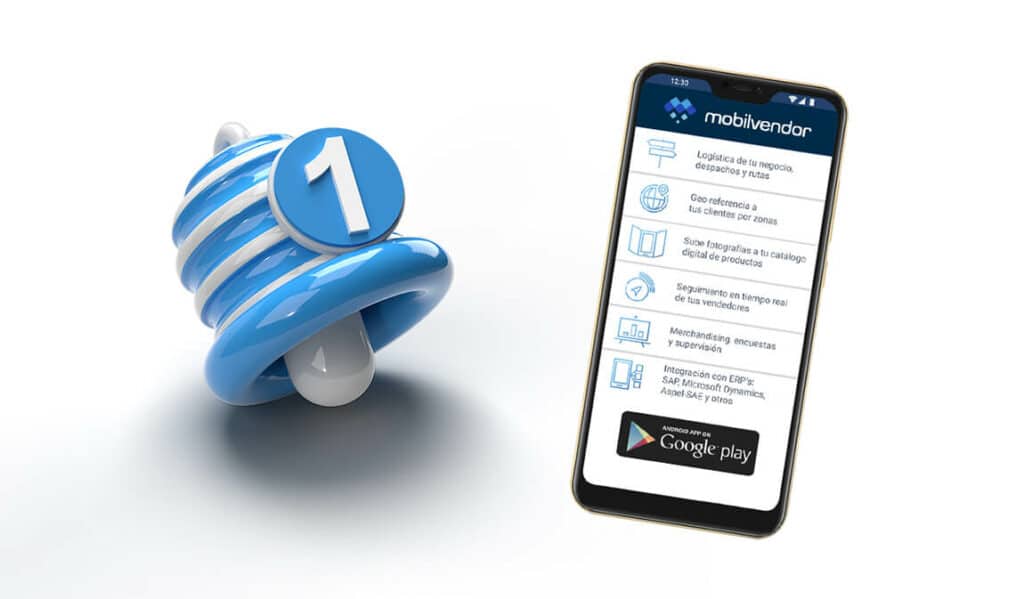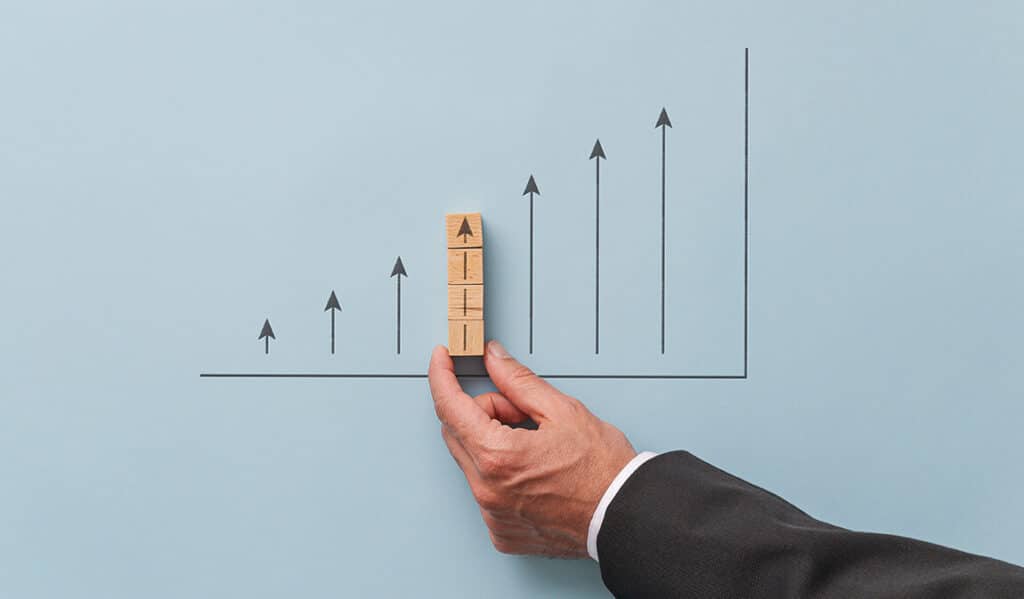 Secure purchase predictions
Analyze products rotated by the customer, view sales documents such as invoices, orders and quotations. Analyze customer purchasing trends and discontinued products and suggested orders through Data Mining and Machine Learning to apply in your route to market strategy.
Increase revenue with expanded sales
You will have a digital product catalog that includes images, descriptions, data sheets and sales arguments to apply Cross Selling and Up Selling.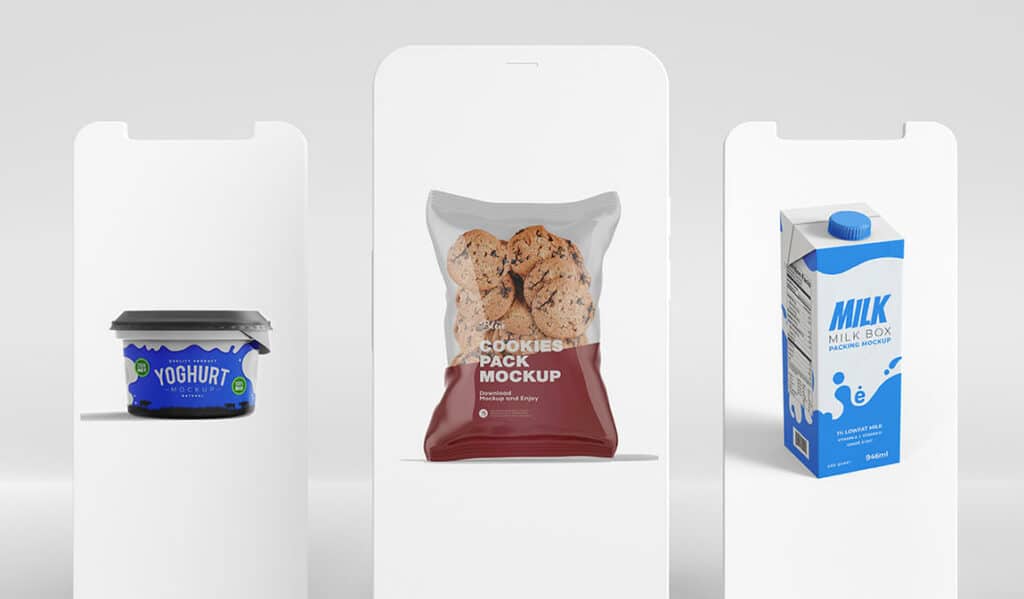 By generating more visits you will have more sales and higher average ticket.
SALES STATISTICS

Sales statistics and graphs of sales evolution by customer, geo-area, product family and more. Make data-driven decisions.

STOCK MANAGEMENT

Keep track of customer SKU rotation through alerts that will give you an advantage with a replenishment system and you will always have a stocked customer.
With Mobilvendor you can do a lot of things, but you don't have to master everything to get started.
Get in touch and request a free demo of our platform.