Invoice directly from your mobile
Mobilvendor LITE is aimed at individuals who are in the free exercise of their profession, such as freelancers, consultants, people who bill for work done or people who have small businesses and need to bill their customers electronically.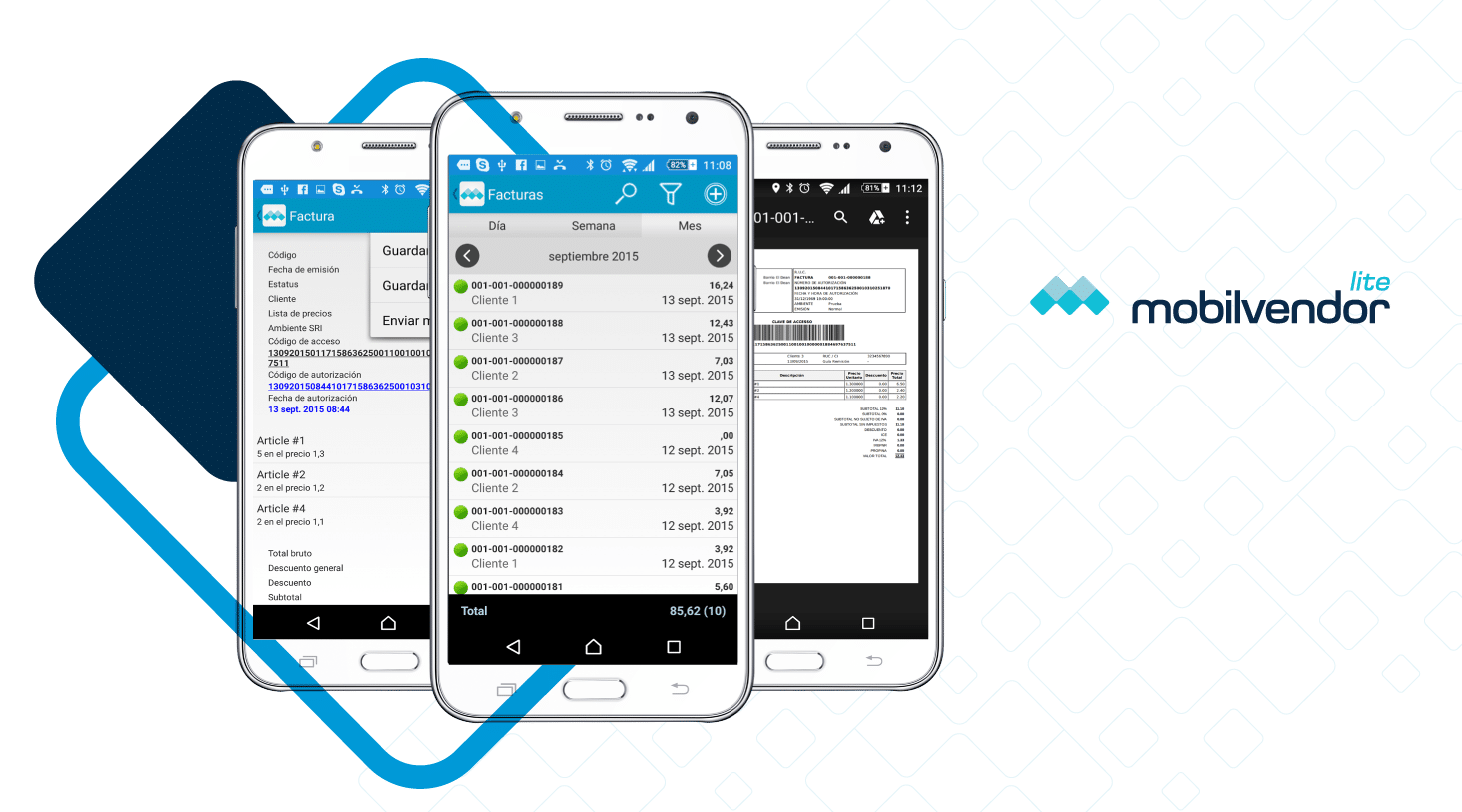 AUTOMATICALLY RECORD YOUR EXPENSES AND FILE TAXES

INVOICING FROM YOUR MOBILE
You only need to obtain the electronic signature certificate and request the activation of document issuance on the SRI website.
DECLARE YOUR TAXES WITHOUT THIRD PARTY HELP
Forget about scheduling appointments with your accountant and last minute transfers, with Mobilvendor Lite you have your own mobile and automatic accountant.
LOG AND CONTROL YOUR EXPENSES
This will help you save on your finances, because, by recording all your expenses, at the end of the month you can identify opportunities to reduce unnecessary outflows of money.
CHARGE WITH CREDIT CARDS INSTANTLY
Now you can charge your customers from your android
phone with our new accessory for instant charges.
CREATE CUSTOMERS AND SUPPLIERS
Optimize the process of recording expenses and electronic invoicing by registering your customers and suppliers in advance.
GENERATE YOUR INVOICES AND SEND THEM TO YOUR CUSTOMERS
Send your customers the electronic invoices generated from your mobile, with just one click!
CREATE AN INVENTORY OF ITEMS
Create products and control your inventory, scan with your mobile phone the barcodes of the products and set their price and description.
CREATE DIFFERENT TYPES OF PRICE LISTS
Customize your product or service price lists according to the type of customer you will invoice.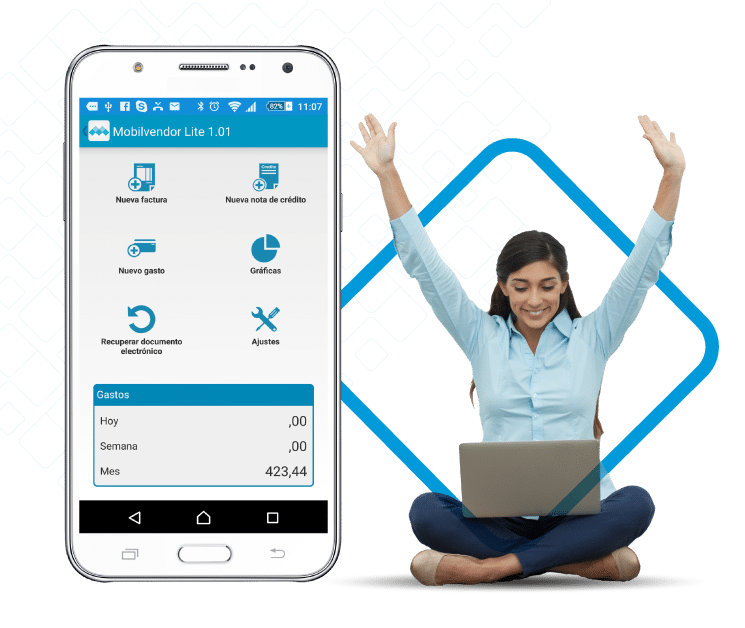 With Mobilvendor you can do a lot of things, but you don't have to master everything to get started.
Get in touch and request a free demo of our platform.